Chronicles of Sameri — 2022
Exhibition with glass, textile, and glass book

Installation and publication of a story of a war-divided family that cultivated the barren land of Sameri for future generations to live together.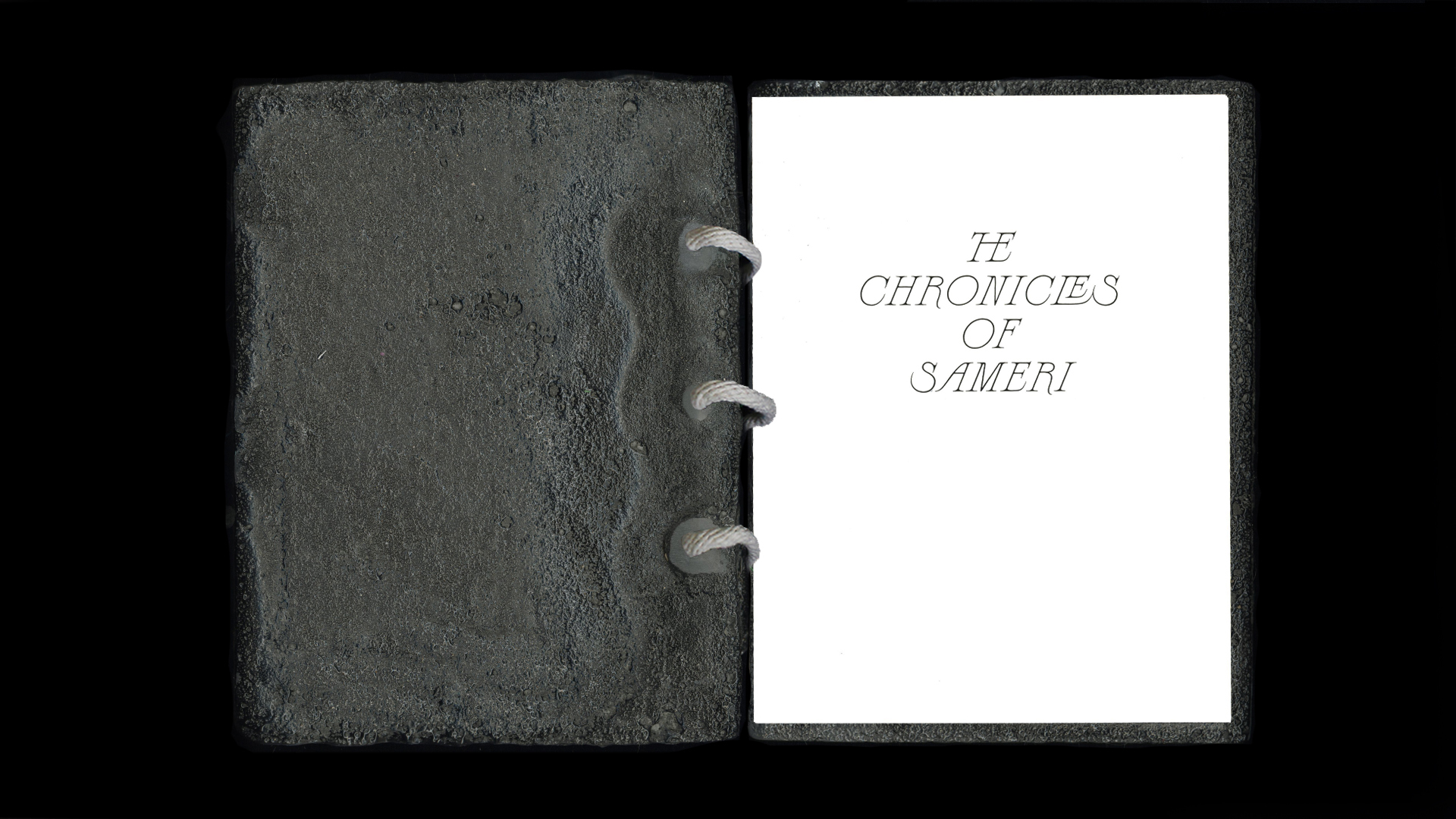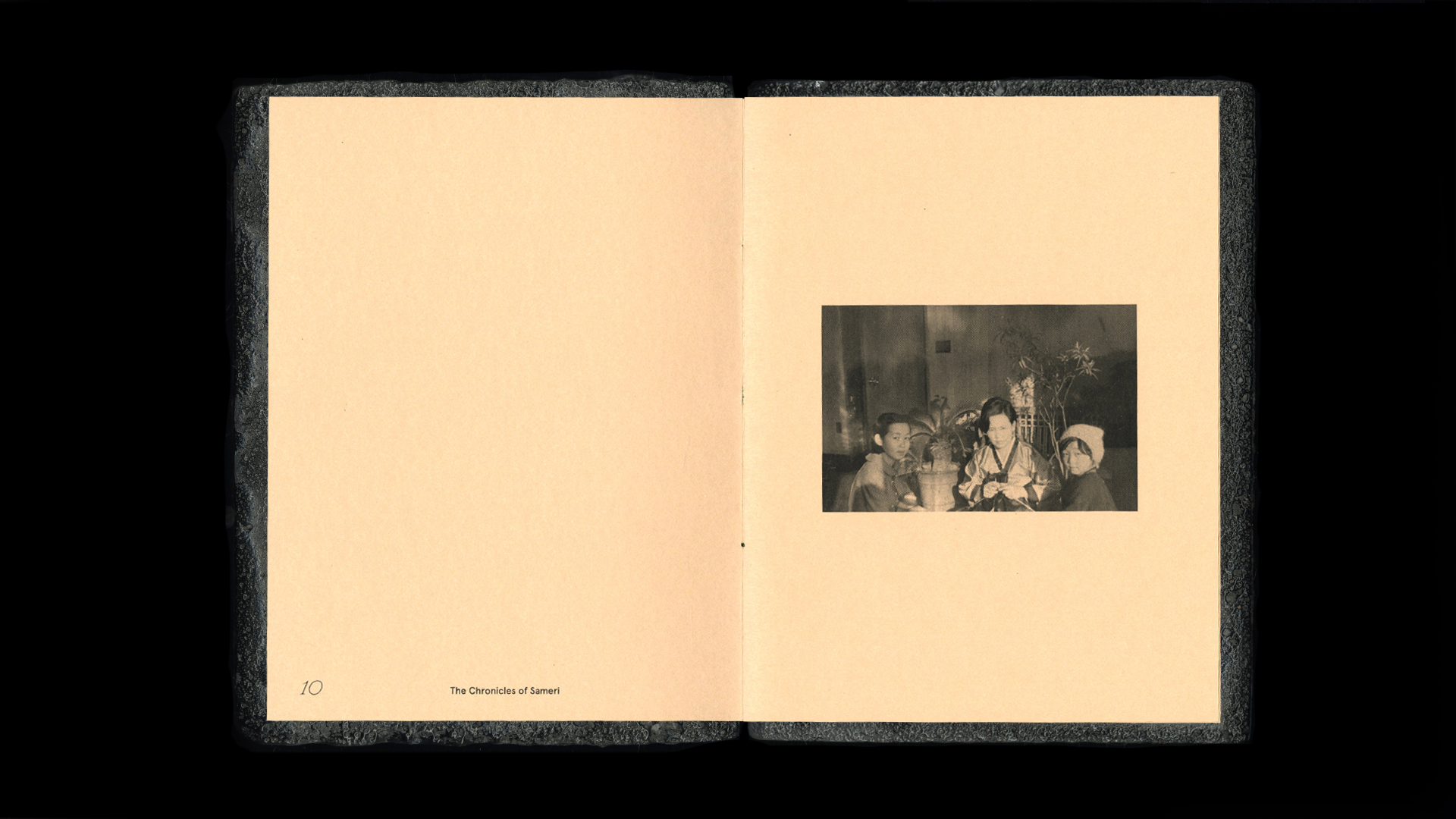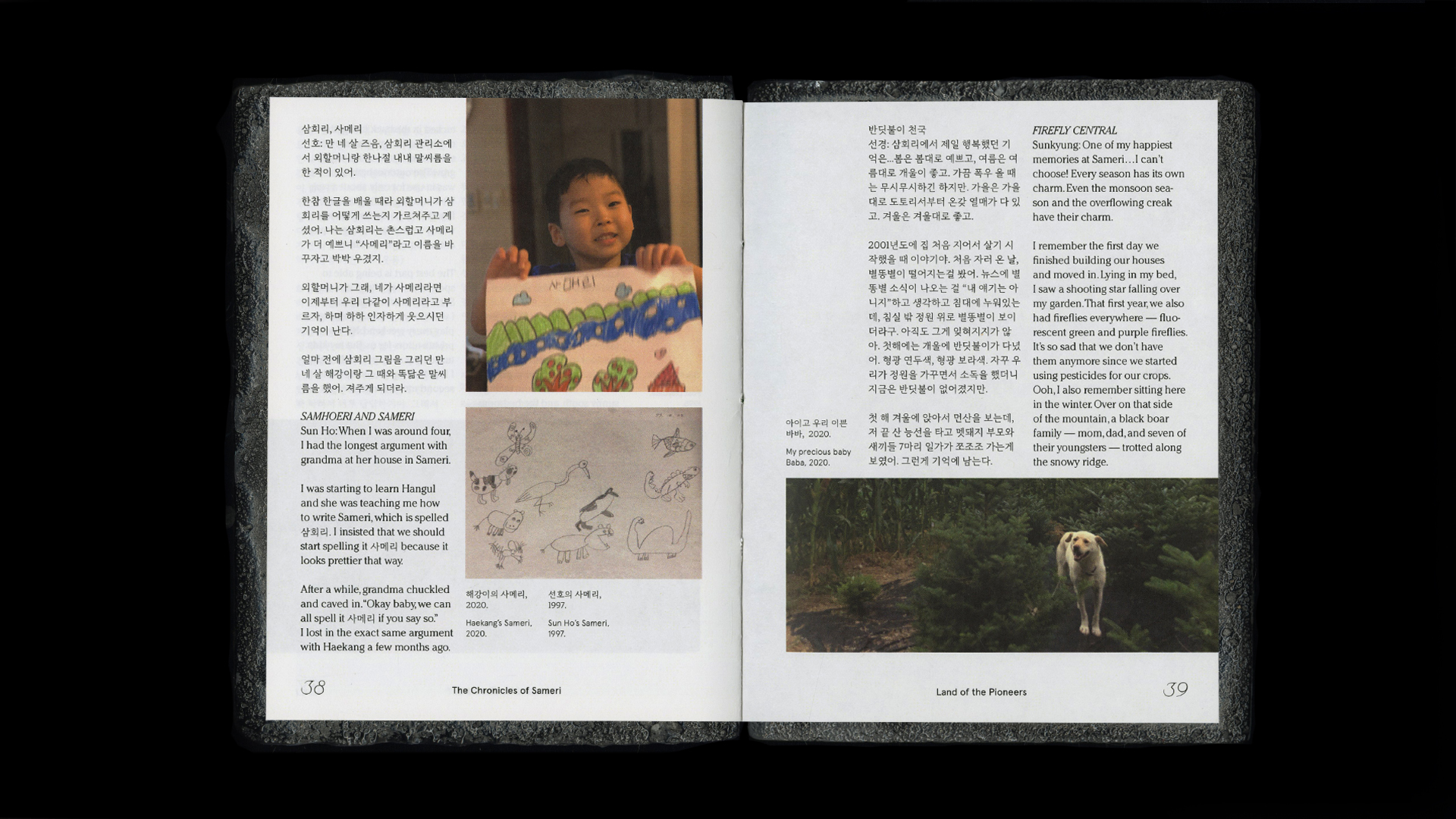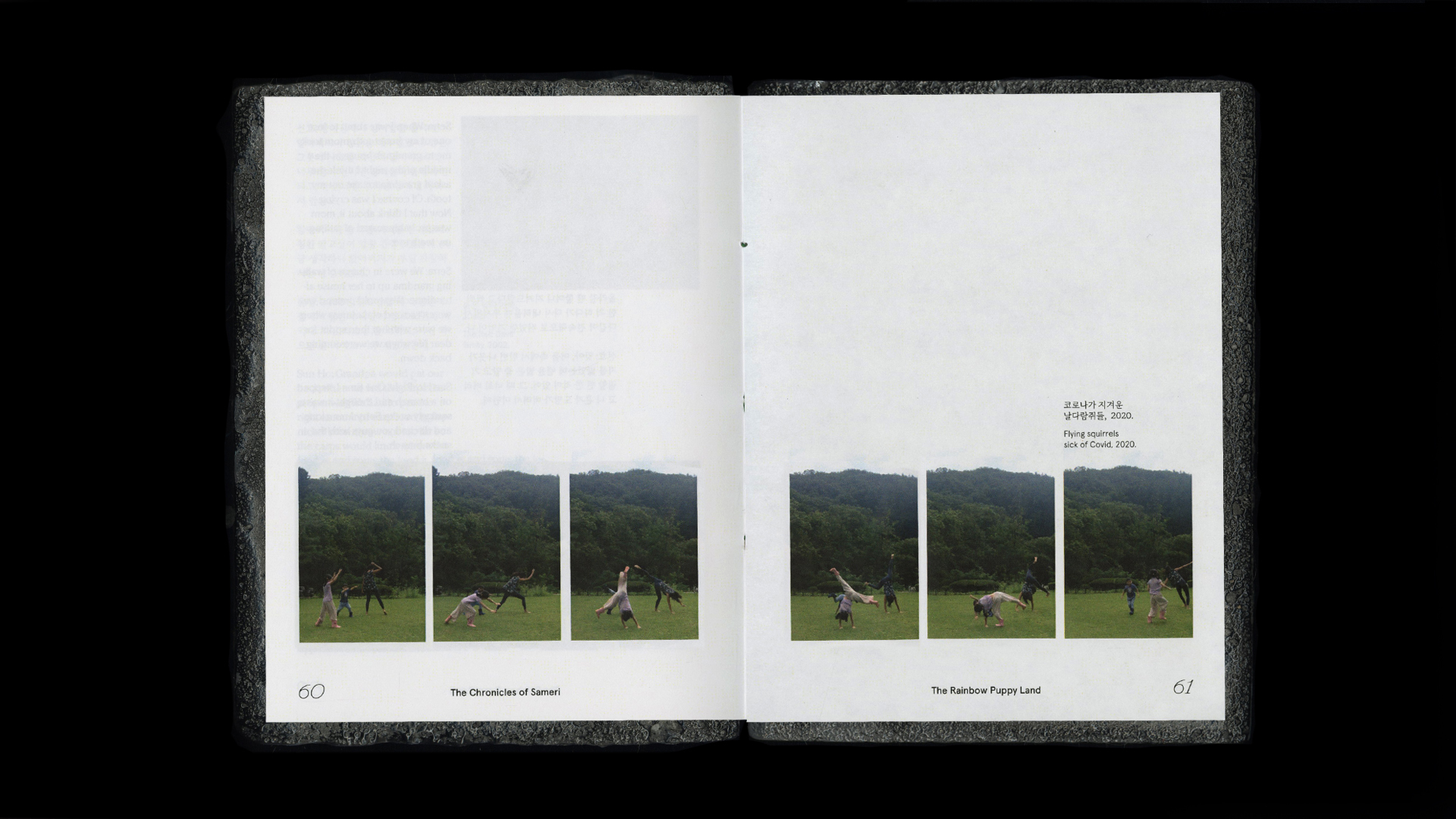 Glass book cover.


Interactive glass vessel with water.
Represents the present state of the divided country with border.


Diffracted projection on Stoll machine-knitted map of the land.



Reflected projection.



Audience reading the publication with glass cover.